You crave real joy in your life, right?
What's holding you back?
I'm Yvette Walker, your host, coach and encourager
ARE YOU FLOURISHING IN LIFE?
THREE YEARS AGO I WASN'T.
Today, people tell me I embody joy. That they see joy in my face. That I radiate joy (all real quotes from people). But I'd been walking around for years believing and not thriving. I believed in God, but I felt numb in my faith! Is that you?
I was in an unhappy marriage and not walking that out with the Lord. My heart was dead and dusty! But now I'm blowing the dust out of this temple, and awakening to his joy and mercies. After hearing God's calling, I started POSITIVELY JOY as a podcast and ministry about the struggle for us to walk in our joy.
On the podcast, blog, and in our Facebook community we study the Bible, look for God in the commonplace, and find joy in the details. We invite you to listen, and we hope Positively Joy encourages you in your daily life!
"I'd been walking around for years believing in God, but with a dead, dusty heart. But now I'm blowing the dust out of this temple, and awakening to his joy and mercies." — Yvette Walker TWEET THIS
What's keeping you from flourishing and living in the joy that God has for you and your family? Do you talk to God? Do you look for him in everyday situations? I do, and in the book, I tell of simple but poignant life lessons with God in the car, at home, at church, and even going to the post office! Follow prayers and exercises to still yourself and come into His presence as you enter into conversation with the Lord.
JOY is about choice and making a way. GOD'S WAY. In my FREE booklet and Scripture journal, "Bigger Better Faith: 5 Ways to Choose Joy & Find Time To Talk To God Every Day," I help you create time and space to do just that.
Click the image and download your FREE copy today!
I'd love for you to join our book club and meet monthly to talk about amazing Christian nonfiction books! I wanted to spend more time reading this year, so why come along for the ride? I have 12 great books planned for us, and there might even be a 13th if something comes out that we can't resist.
Click the image and learn more about the book club!
Hello and Welcome!
Positively Joy is a multicultural, multiethnic podcast for Christian women that takes a look at the search for joy and light in all seasons of life. Join us and become chain breakers in grief and the inability to find joy in your life.
God loves you!
God loves you so much! And He wants so much happiness for you. Jesus said, "I have told you this so that my joy may be in you and that your joy may be complete." — John 15:11 NIV . New episodes Mondays and Thursdays!
Positively Joy is featured on …
---
Become a supporter of this podcast ministry by signing up for a one-time or monthly donation and unlock exclusive content and merch!
---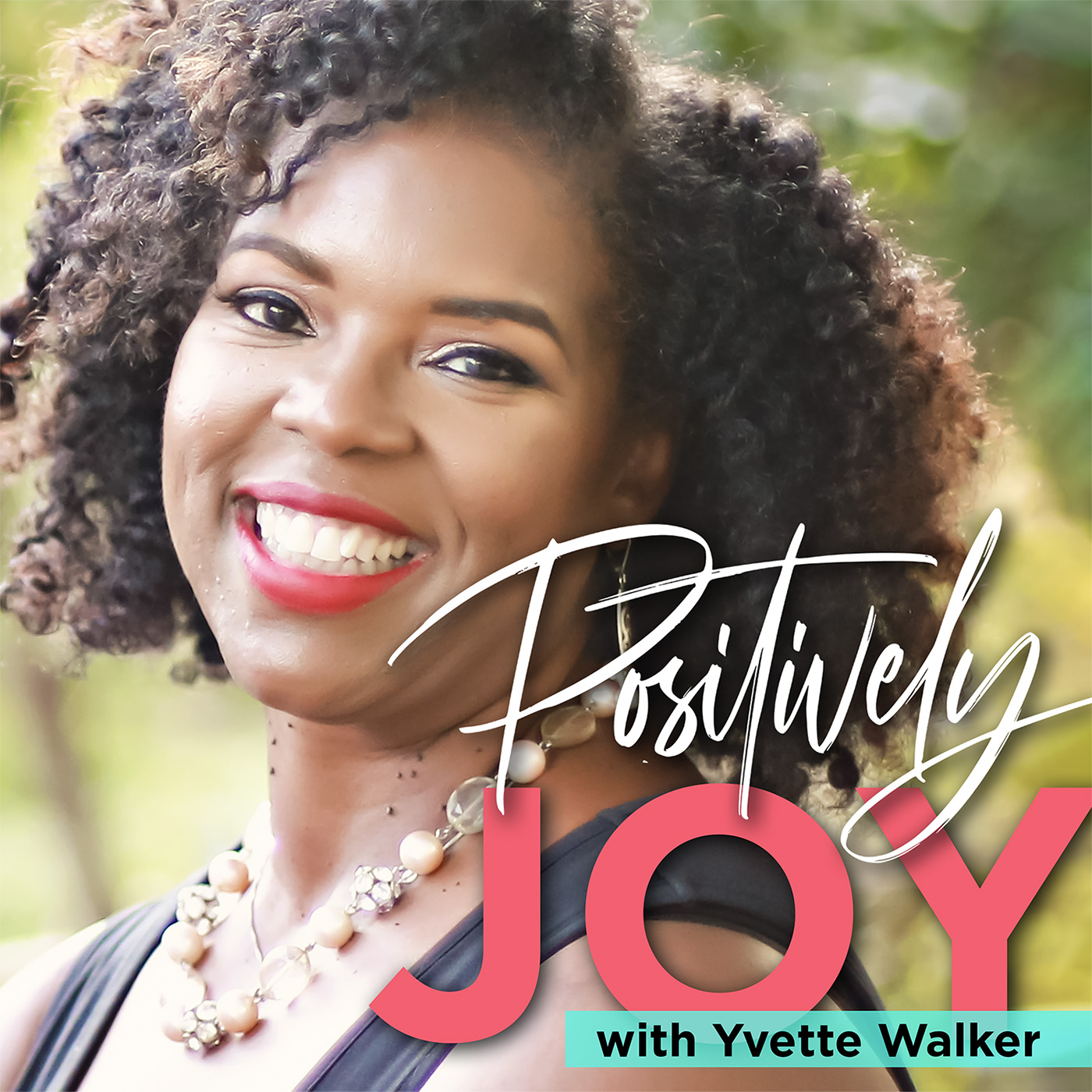 Moms, are you tired and overwhelmed? Hannah Keeley can help
–
POSITIVELY JOY
---
"Good conversation"
"Good conversation with Teresa! Love her and am glad she is able to share her story. I am proud of both of you sharing your gifts with the world! Blessings!"
"Bren"
"Fantastic"
"Fantastic interview, Yvette. I love how the questions you ask help us to get to know the person you are interviewing better."
"Homemaker"
"Treat your heart & soul"
"I look forward to each episode and each conversation focused on finding joy in everyday life. Treat your heart and soul with this podcast as often as you can."
"Wheat Princess"
---
Want to be a guest?
We are looking for great guests who love God and have great stories to tell. We love stories of hope, transition, challenge, and just plain fun on the Positively Joy podcast.
Want to be a sponsor?
The Positively Joy podcast is taking a select few sponsors for its second season. If you would like to promote your business, book, or speaking engagements, contact us.
"Look to God's instructions and teachings."

Isaiah 8:20, NLT version